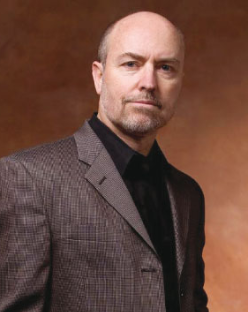 In addition to his work with G. Anton, Mitch Litrofsky is CEO of The Breakthrough Group in Chicago, a company he founded in 1987. The
Mitch Litrofsky
Mr. Litrofsky is a member of the G. Anton Board of Advisors, providing expert counsel and support in the review and selection of content for production.
As a graduate of the Juilliard School of Drama and a former actor of Broadway, film and television, Mitch brings to G. Anton his vast talent and knowledge of the arts.
G. A. Beller is Managing Principal of the G. Anton Companies and brings
to the board of advisors a career of experience in finance and business development. Beller is also founder and president of ECI Investment Advisors.
www.gabeller.com
Vivian Craig - General Manager
Vivian Craig has over thirty-five years experience in the advertising and marketing industries, on the agency side as well as in production and post-production. Her early career included positions at Leo Burnett Company and J. Walter Thompson, both based in Chicago.
F
or fifteen years, Viv served as Business Manager for one of Chicago's leading post-production companies, Skyview Film & Video Following Skyview, nationally acclaimed production/post-production company Red Car Editorial appointed Ms. Craig Managing
Director/Executive Producer to head its Chicago division, a position she held for seven years. Under her management, Red Car produced notable commercials for clients such as McDonald's, Anheuser Busch, and Kraft, to name a few.
For the past ten years, Ms. Craig has served as writing collaborator, creative director, and editor for both corporate and independent projects, including several novels, and is a member of the G. Anton Board of Advisors.
Roger Rueff
Roger Rueff is an award-winning playwright and screenwriter whose works have been produced around the world and translated into seven languages. His best-known play is Hospitality Suite, which he adapted to the big screen for The Big Kahuna, starring Kevin Spacey and Danny DeVito.
He served as the lead writer for the European Union Health Programme animated Web series Boys & Girls and is the author of Fifty Things I Want My Son to Know (Andrews-McMeel).
1987. The

Breakthrough Group applies the power of story and theater to help businesses build more ethical and innovative cultures within their corporate environments. Mitch's clients are the Who's Who of corporate America.
R

oger is a Ph.D. research engineer and the sole named inventor on two U.S. patents. It is this unique creative/technical background that enabled him to devise the innovative approach to story development that he outlines in his book Discovering the Soul of Your Story. soulofyourstory.org